Thank you to everyone who joined us for the MARCH Network Showcase on 13 October! Over 250 members and supporters joined us on the day, to celebrate the achievements of MARCH and discuss where we go next.
The MARCH Network completed its programme of activities at the end of 2021. However, there are still many ways you can connect in with members, groups and projects.
Knowing where to go to for resources has been invaluable
MARCH member
Do you want to learn more about how social, cultural and community engagement affects mental health? Take part in our online training course run in partnership with the Royal Society for Public Health.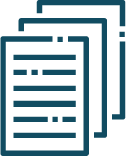 Contact